The Irreplaceable Mom: Level Up Your Confidence in 28 Days
Do you ever sit down at the end of a long day, pull out your phone, and just start scrolling?
Why does it feel like all the other moms have it all together, when you feel like you're just barely staying afloat at home and in your business?
Does this sound like you?
You're doing the bare minimum of what you need to do, but feel like you can't handle even one more thing
You feel like you have to be the mom social media tells you to be, even though you know it's impossible
You're starting to burn out from meeting all the needs of everyone else
You feel tired from juggling all the responsibilities on your plate
You wish you could enjoy life with your kids and running your business, but deep down, you feel stressed
I totally understand, because I was there before.
Now imagine a life like this…
You wake up in the morning and feel excited to tackle your day
You're confident in who you are and no longer have to compare to anyone on social media
Your house is clean and your business is growing because you have time to work on it all
You know how to say no when you need a break, and you don't feel guilty about it
You have a beautiful relationship with your husband and kids, and you actually enjoy every day of your life
"Sure, it sounds nice," you're thinking, "but is it really possible to have this?"
YES!
I'm proof that it's possible.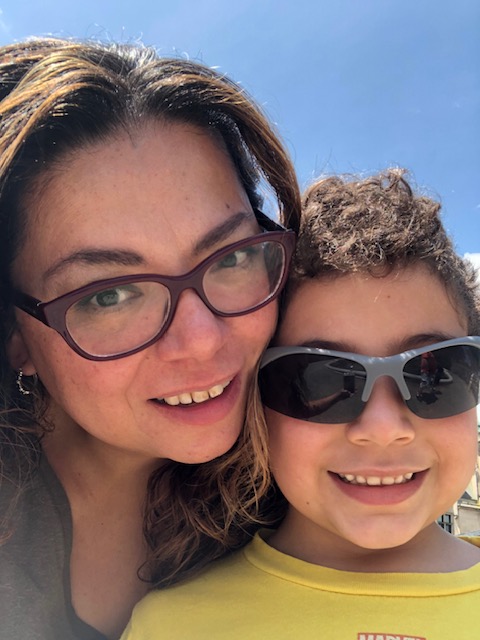 Hey there! My name is Alex, a #boymom, homeschooling mom, and CEO of my own business.
Here's my story…
It wasn't that long ago that someone handed me a baby, helped me to my car and said, "Well congratulations, enjoy!" and left me there wondering what I was going to do now.
I had always dreamed about being a mom, but I didn't realize what that truly meant. Who really does?
Not the part where you have a beautiful baby that you love so much, but the reality of taking care of that baby. The non stop EVERYTHING. Feeding. Laundry. Cleaning. No sleep. You know, the constant demands of being a mom that don't ever end.
All of a sudden I didn't know what to do. I was scared and overwhelmed. I had absolutely no idea if I was "getting it right" or if I would ever be a good mom. I questioned everything that I did. And when I couldn't do things on my own, I convinced myself that I was going to fail. My emotions spiraled out of control and I fell into postpartum depression.
As I started getting help and working through my struggles, I learned to slow down. I learned to trust myself again, and I learned how to take care of myself so I could take care of my son.
I learned how to find strength on the inside, how to trust myself, and how to be confident in who I am. I also learned different techniques to help me build emotional resilience and reach the goals I have for myself.
Today, I run my own business, I homeschool my two boys, and I can truly say that I enjoy everything that I do.
And I want YOU to have a life you love, just like I do.
That's why I've developed my new 1:1 coaching program, drawing on my degree in psychology and background as a therapist and counselor to put together a powerful program that will take you from stressed-out mom to powerful and confident in 4 weeks.
Introducing The Irreplaceable Mom 1:1 Coaching Program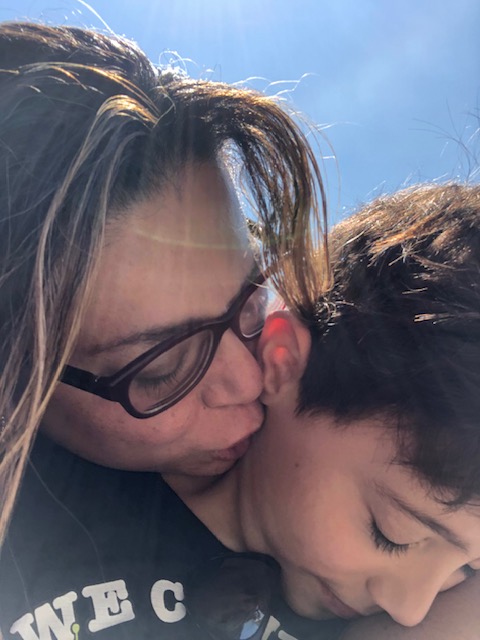 In this intensive 28-day program, we'll bust through the mental blocks that are holding you back so you can feel confident, powerful, and in control of your life.
Here's what we cover:
OVERCOMING BURNOUT
We'll identify the main cause of your stress and burnout so you know exactly what to do to fix the problems you're facing (and this is unique to each person).
SETTING BOUNDARIES
You'll learn how to set boundaries and feel good about setting them.
TIME MANAGEMENT AND PRODUCTIVITY
You'll learn how to set goals, be more productive, and find time to do everything you want to do in a day.
FINDING JOY
You'll learn how to find joy no matter what life throws at you!
You'll also discover
A powerful framework for managing your time so you can grow your business, keep your house clean, and still have plenty of time for your family
How to quickly bounce back when you start to feel overwhelmed
5 habits for building healthy relationships with everyone in your life (so no one will take advantage of you anymore)
3 simple steps that will help to achieve your goals
1 daily habit that will dramatically increase your productivity
And you'll finish the program confident that you can handle whatever life throws at you and still feel joy.
And here's what's inside:
Weekly 1:1 Zoom calls with your coach where we will discuss lessons, strategies, and monitor your progress. Each week is a new lesson that you will apply in real time that we will work on together .
Direct access to your coach via Voxer for help whenever you need it.
Customized homework for you every week to help you build the skills you need most
A special Mom Journal to help you work through mind blocks, improve your mindset, and build your confidence
Exclusive access to our private FB community where you can get additional support from other moms and receive additional teaching from me
---
"I'm so incredibly grateful for Alex's help. She listened to me, she challenged me, and in a good way, she pushed me. When I asked for help I was almost at rock bottom with quarantine, job loss, and anxiety. When our time was over, I was less anxious, excited about what was in front of me, and I remembered the goodness and faithfulness of God."
Shelly D.
---
PLUS, if you sign up right now, you'll get these bonuses:
The Set Your Boundaries Guide (a $37 value)
A collection of simple steps and exercises that will teach you how to set boundaries with people in your life, with love and respect, so you don't have to feel "controlled" by other people any longer.
My Signature Confident Mom Journal (a $15 value)
A guided journal that puts all the focus on YOU. You'll learn how to reach your goals, feel better about yourself and your role as a mom, and understand your deep, intrinsic value, so you understand how irreplaceable you are!
Now, ONE thing I want you to understand before you apply.
This program is ONLY for those who are willing to show up and do the work. You have my full support, but it will only work if you are all in and committed to see results.
So what do you say?
Are you ready to level up your confidence?
What makes The Irreplaceable Mom different?
Here's what makes my program different from all the other stuff out there:
I am a former mental health therapist with a degree in mental health. My methods come from science and research, and not just the latest thing I read in a self-help book.
This program is designed to be short and quick to get you to your goals quickly. It's designed with the busy mom in mind.
Unlike cookie-cutter courses and programs, your roadmap will be completely customized to you and your unique situation, and you'll get my personal support every step of the way.
---
"Alex saved my life. At a time when I was so down and not sure of where to go, she listened and helped me to focus on the things that are important. I was able to set some goals and work on myself. I feel better than I have in a long time".
Theresa H.
---
"You helped me believe that I could do anything".
Pamela B.
---
Common questions about The Irreplaceable Mom
How long is the program?
The program is 28 days long. I've intentionally made it short and impactful so it works for busy moms who just want something that works.
When do we start?
We start as soon as you sign up. After your purchase is confirmed, you'll get a welcome email with all the details and we'll choose a date and time to have our weekly calls.
What do I need for the program?
Nothing! I will provide you with everything you need to be successful in the program.
What if I feel overwhelmed?
I totally understand feeling overwhelmed!
If at any time the program feels like too much, we will revisit your goals and make them more manageable for you. I am totally committed to making this program work for you.
How do I know if this program is for me?
This program is designed to bust through the mental blocks that are keeping you from feeling like the strong, confident, and amazing mom that you are. If this is how you want to feel, then yes, this program is just what you need.
That said, this program is ONLY for those who are willing to show up and make some real changes in their life in order to see results.
I'm not sure I can afford this.
Hiring a coach is a significant investment. You might have to make some adjustments in your budget to make this work.
However, let me ask you—how much would it be worth to you to no longer feel burnt out and stressed, to have energy for your work, your family, and your life, and finally feel confident that you can achieve the goals you have for your life?
Can you afford to NOT work through these issues, stay where you are, and keep feeling like you're feeling?
I even have a payment plan that will make it easier for you to get started. After you send an application, we can talk about all the details.
Have more questions for me?
If you're on the fence and have some more questions you want answered, drop me a message and I'll get in touch with you right away.
Send me your questions and I'll be happy to answer them for you.