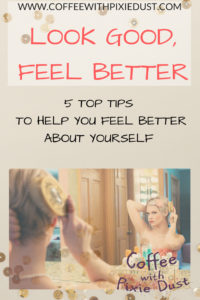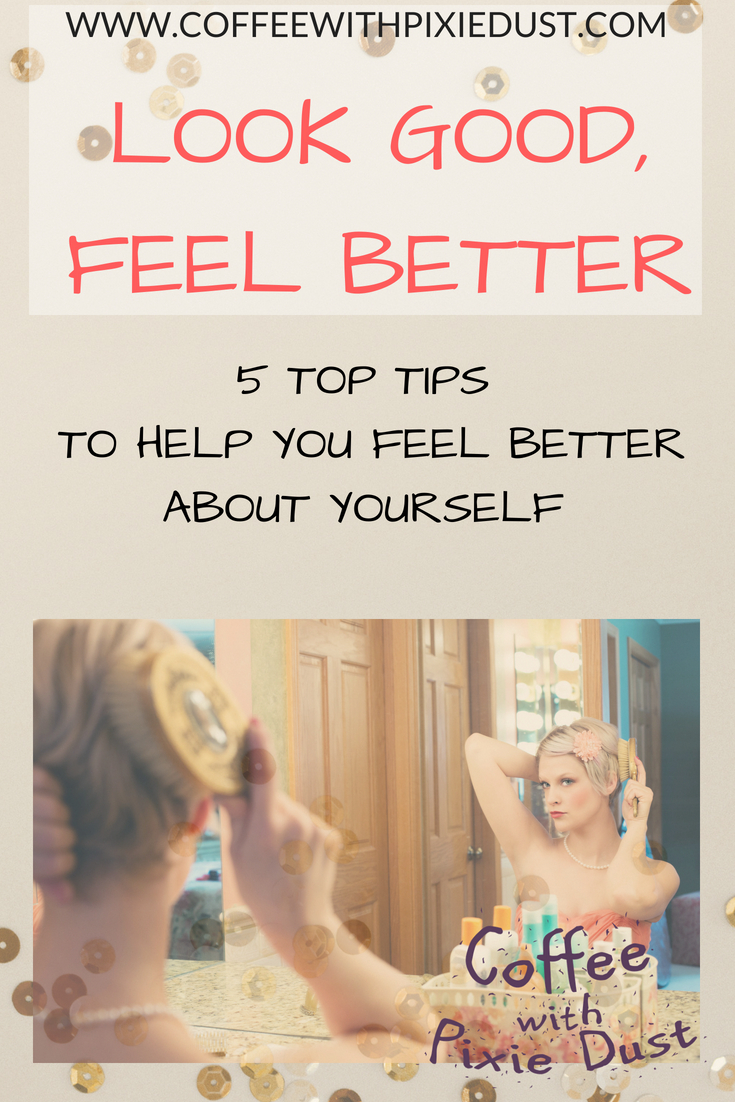 20 MINUTE IDEA TO HELP YOU LOOK GOOD AND FEEL BETTER
The mom look. You know what I'm talking about. Yoga pants, messy buns, sling bags. It is classic and we all rock it more days than we want to admit. And really it isn't all bad. It is comfortable and most moms look super cute. Sometimes, cute isn't what we want. We want to look good and feel better about ourselves. So what can we do to feel better. I wanted to share some of my latest finds with you guys.
This post contains affiliate links. That means that if you click on one of my links I will get paid a small fee with no added cost to you to help me pay for this blog.
HERE ARE 5 TIPS TO HELP YOU LOOK GOOD, FEEL BETTER
1- shower with your favorite body scrub and face wash
2 – wear something that is not made from stretchy material. Your choices are endless
3- put on some simple and easy make up. Eyeliner is a must
4- put on a bracelet, necklace, or fun earrings
5- dig out a real purse and use it! Even if it is only for a day or two
SHOWER LIKE A SPA GIRL
I love long hot showers. Most girls are bath girls. Not me, I am a shower girl. I miss the days that I could be in there forever until the water ran cold. But now, not so much. I have to be in and out quick on most days. Lately, I've started buying some fun products that I just love using and they make my quick showers still make me feel like I was taking a mini spa day.
Destiny Boutique Charcoal Facial Detox
These are my two favorites right now for the shower. My new favorite when I get out is a line of Face Mists that you can use throughout the day. I have several, but the Coconut Rose is pretty amazing. I love using it right before my face routine and also afterwards to set my make up or just throughout the day for the amazing smell.
Pearlessene Coconut Rose Hydrating Face Mist
This one is so delicious. And the smell is great. There are a couple of others as well, but this one is great, especially in this summer heat.
Products are a girls best friend. Whether they work or not, they have a magical power that makes us feel girly and special. It is what makes us girlie after all. What other products would you recommend?
WEAR REAL CLOTHES
Real clothes seem so overrated some days.
I have my favorite outfit, which includes my husbands white tshirts and some sad little shorts and socks. I love this outfit. It is so comfortable, but I am not allowed to wear it all the time. I get dressed several times a week. I have to go out and run errands and see people. But some days, I just get dressed. Nothing fancy, just something comfortable that I feel good in. It really does make a difference. I feel better and want to go out in the yard and I'm more motivated to do more things around the house. I am not sure why, but feeling better gives you more energy to do the things that you need to do.
MAKE UP – A Girls Best Friend
I love wearing my make-up. I don't usually, but the days that I go out I will always wear it. It makes me feel so much better and when I do it right I feel pretty. I feel good. I don't wear much but I do like what I use. Lately I have been really into E.L.F products. I like how they work, that they are a great price, and I can buy lots of them. Even try different colors and not feel guilty if I don't like them. Simply pair them with a great foundation and you will love the end results. Sometimes I spend a while doing my make-up and other times I can be done in 5 minutes. Try different routines and looks to fit the amount of time you have and where you are going. Check out this ELF 20 Piece starter kit.
BRING ON THE JEWELRY AND THE ACCESSORIES
So you are dressed and have your make-up on and now for the final touch a little extra jewlery. A little bling. Make yourself sparkle with a fun bracelet or necklace. I started buying some fun pieces and sometimes I wear them and sometimes I don't but i like the sparkle. It reminds me of a life before kids, where I would splurge on myself and fun little things. Yes, I would buy the real stuff before, but now I buy rescue bots and fun random pieces on sale and that combo at Target will always make me happy.
Finally, I am a mom of the mom bag! Yes the sling shoulder carry all that comes in all colors and styles. I find that I can not be comfortable without mine, but sometimes i go into my closet and get out and old COACH or MICHAEL KORS and I love it. I do find that my purse is not as practical as my kavu style mom bag, but it is nice to feel flashy and coordinated.
These are just some ideas that I wanted to share with you to help you bring some more girlie in your mom life. I want you to remember that being a mom isn't the end of your free girlie days. We just need to do it in a different way. We can still focus on ourselves while managing a household and raising our kids.
Also read this article to help you remember that you are a priority, Alone Time, How to make yourself a Priority
Please comment below and let me know how you are doing on the steps. What are your accomplishments that you are you working on? Are you looking forward to something new this week?
Follow me on Instagram for all of the latest.
Sign up to be the first to know all of the newest info including my new workbook as well as what is going on with my new youtube channel
[mc4wp_form id="337″]