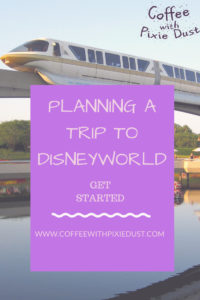 So you want to go to Disney. Of course you do. It is the happiest place on earth. Well, it definitely is my happiest place on earth. I love it! Even with the heat and the crowds and the price ticket. I think that it is still worth going with your kids no matter their age. So many parents have reservations about going, whether it's about kids age, income, or just feeling overwhelmed. Let's get to planning a trip to Disney world!
Like lots of other moms I am part of many really great Mom Disney groups on facebook. I have learned so much that I didn't even know I didn't know. I've met some very nice ladies, but I always feel that some of these moms are for people who love planning. Now planning is great! And it does make things go smoother. I love to plan my vacations, but you know what, if you don't plan a thing, you will still have a great time. This is why I started this group! I want for moms who love spontaneous trips as well as the moms that plan everything feel that they will have the best vacation of their lives.
I really believe that all families deserve a magical vacation and that you can have one no matter what you choose.
Now for the best part! Lets get started. Where do we begin?
Here are the questions I ask before planning my trip.
When do we want to go?

What is my budget?

How long do I want to stay?

Who is going on this trip?

How old/ tall will my children be?

Do I want to stay on site or is off site ok?

What kind of vacation do I want? (memorable, fun, romantic, kid friendly, short, long, holiday)

Is it a one time trip or do I hope to go back?

Do you mind the florida heat?

Can you deal with crowds?

Is your vacation time/ kids school flexible?
These are just some questions to get things going. There will be more details coming up but this will serve as a great guideline to get started.
Remember the key to a great vacation is know what you want and being flexible. Remember, if you don't get everything on your wish list it is ok. There is still plenty to do that you will love! You will have a great time, no matter where you eat, your kids will go home happy. I promise you, you will have a great time with or without all the dinning reservations. There is no way to NOT enjoy yourself at Disney, so start with your dream wish list, and then we will get as much of it as possible, and if we use just a little bit of pixie dust then we probably will be able to get it all!
Follow me on Instagram for all of the latest.
Join My Facebook group, Visit the Mouse by Coffee with Pixie Dust for more tips, ideas, and to meet some great moms as they plan their trips.
Sign up to be the first to know all of the newest info including my new workbook as well as what is going on with my new youtube channel