Click on ANY Photo or Hyperlink for More Details on Products

Can you imagine feeling confident in yourself as a mom?  Can you imagine believing in yourself enough to be able to do ALL the things that you need to do to feel successful as a mom?
If you are ready to:
stop the self doubt
loose the mom guilt and
reclaim your confidence so that you can have the life you want then,
This week only, get  28 days of 1 : 1 coaching + Managing Mom Guilt 101 class for ONLY $475
There are only 10 spots available, so grab yours NOW!!!!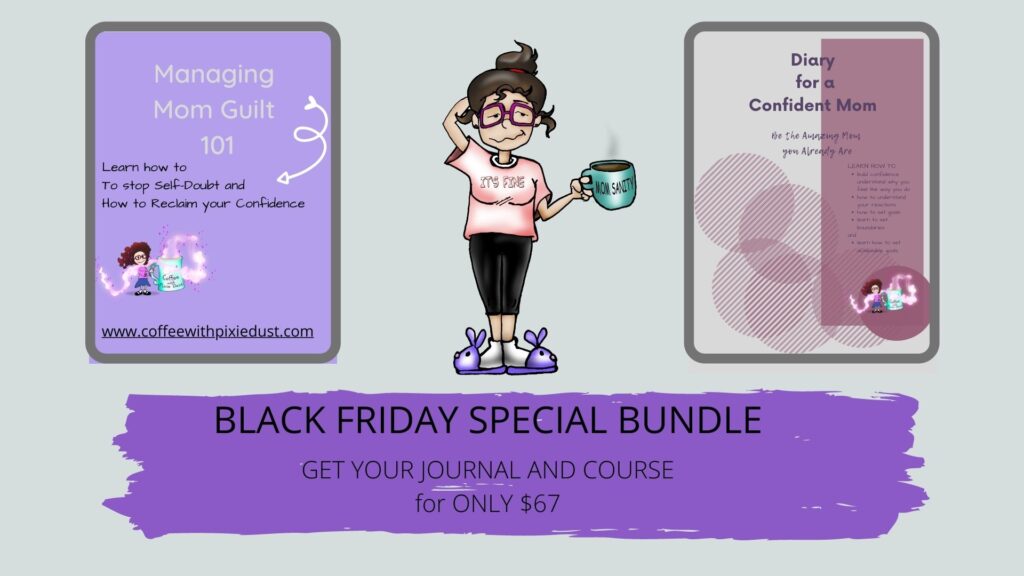 For a Limited time you can grab BOTH
The Managing Mom Guild 101 and Reducing Stress Course
and
The Journal - Diary for a Confident Mom
This week ONLY