Your life should be an adventure!
Hi! I'm Alex, a Confidence Coach for moms. I help you stop the self doubt so that you can reclaim your Confidence. I teach you easy ways to find balance, joy, and confidence so that you don't have to give up with with your family as you grow your business and reach your goals. 
I help moms silence feelings of guilt and being "not enough" so they can create the life they want to live and enjoy every moment of every day. 
Most moms have big dreams for their lives, but they struggle under the weight of self-doubt. I help moms break through their limiting self-doubt so they can live to their full potential in every area of life. 
My mission is to remind moms that they are IRREPLACEABLE and to show them how to find joy in their daily lives as they build their confidence and start to see themselves exactly like their kids do. Like the amazing, happy, fun, irreplaceable MOM that you are. 
Moms have big dreams for their lives, but self-doubt keeps them stuck where they are. I help mompreneurs break through self-doubt and develop unshakeable confidence so the can create the life they've always wanted — strong family relationships, a thriving business, and a happy life. 
Let me show you quick and easy ways to stop doubting yourself or letting that mom guilt creep in.
Imagine a life like this…
You wake up in the morning and feel excited to tackle your day

You're confident in who you are and no longer have to compare to anyone on social media

Your house is clean and your business is growing because you have time to work on it all

You know how to say no when you need a break, and you don't feel guilty about it
If you are feeling burnt out, tired, irritable, guilty, sad or lonely, and stressed out then, follow these steps to start building your confidence in yourself TODAY!
Start building your confidence NOW, so that you  can feel peace and joy again. 
Step 1:
Schedule a FREE Confident Mom Breakthrough Session where we identify what is keeping you from building your confidence. I will give you a FREE Confidence Building Master Plan where I will show you what is keeping your from building your confidence and teach you the 1 thing that you can do get started. At the end we can talk about your next steps as well as my program.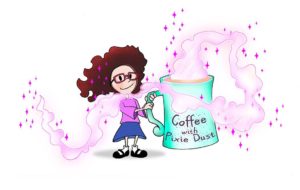 Step :2
Join my FREE Facebook group to learn more ways to help you feel more confident, less irritable, less overwhelmed, and more balanced as you do #allthemomthings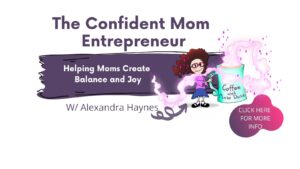 Step 3 – Download your Free Journal for Moms to get started!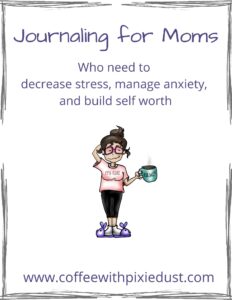 Step 4:
Let's work together.
If you are looking for support to get you through those hard moments of the day.
If you are not sure how you can continue to spiral into irritablity and frustration, and just want to stop feeling guilty.
If you are ready to dive in and start on a Journey to find reclaim your confidence, stop the self doubt, and find your happiness as a mom then Click here to get started.
More Confidence, Joy, Balance and Less Stress is just a Click away.