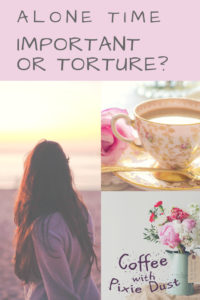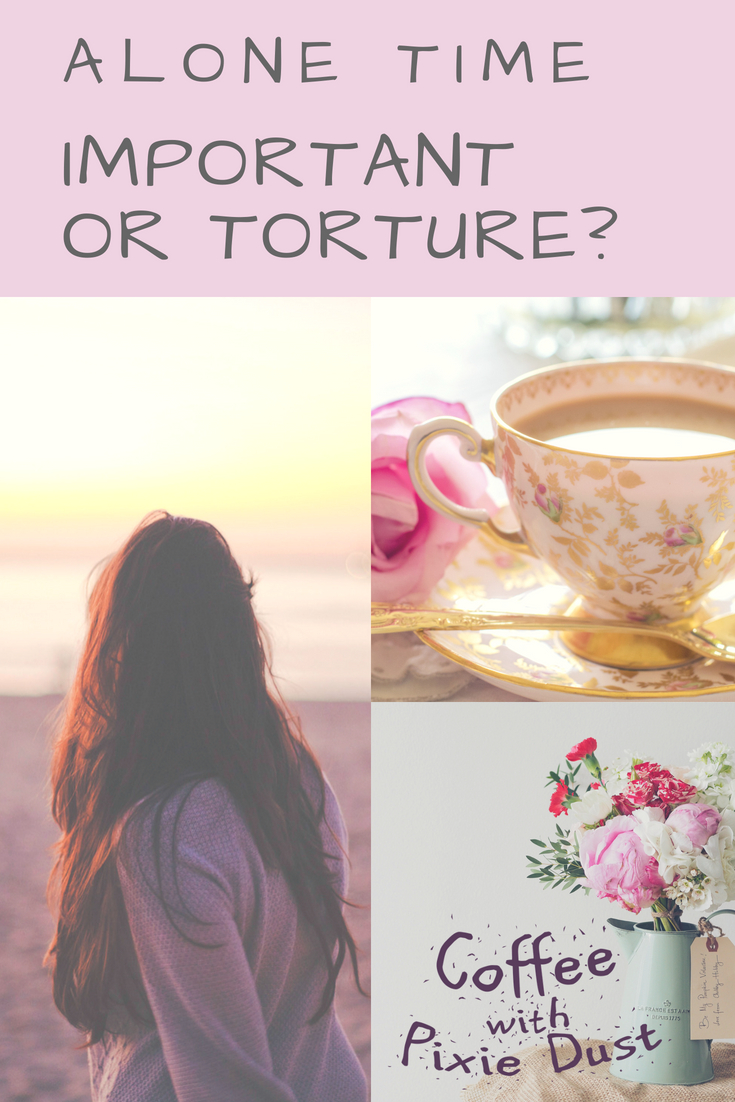 Sometimes as a mom I feel overwhelmed by the business of my days and I just need alone time. Some time to myself to recharge and focus, but then the kids leave, and I feel miserable. I hate that they aren't around and I often feel bored and if I end up staying home alone. Most people think this is crazy! You should enjoy your alone time, they say and I smile, but on the inside I feel alone and sad. Eventually I do enjoy what I am doing but it just isn't the same when I don't hear those little giggles all day. For me it can be torture and I start counting down for them to come home.
How I ended up alone.
This week has been a crazy fun week for our family. It is both my son and my nephews birthday with fathers day in the mix. This year we had family coming from out of town and are traveling back and forth between houses. It is wonderful and fun and exciting! In the mix of all of these events I decided to let my kids stay at my brothers house. A fun little vacation for them. They always want to stay with their cousins and this week it just worked out. So they stayed.
Then we got home. My house has never felt emptier. It was too quiet. Too empty. And I didn't have anything to do at all.
Options?
I had two options
1 Be overly happy that during my alone time I could do anything I wanted
2 Be sad that they were gone and not enjoy any of it
What I did with my Alone Time
Well, I'm not going to sit here and lie to you. It was miserable. For me it is hard being away from my boys. I love hanging out with them. They are so incredible and as they get older, we talk more and laugh more. They have their own personalities and I truly enjoy being around them as much as possible.
At the same time, I realize that as a busy mom who homeschools and tries to run the house and is starting on this blogging adventure, I too need time to myself. We all do. Time to recharge and think about whatever. Time to sleep and eat whatever you want. Maybe take a rest from laundry or dishes or whatever it is that you want to step away from. I needed a break.
So the first day was a little rough, but I did get to sleep in, skip both lunch and breakfast, simply because I didn't feel like cooking or cleaning. My husband and I ate out all week and it was fun to just eat and not have to clean up, to go out and talk. We watched tv and just hung out. It was nice.
But there are moments in my day that just felt empty. Breakfast time was hard. Not because I like breakfast but because I enjoy the morning with the boys and I talking and arguing over what to eat. Bedtime, though easier was also hard. I hated walking past their empty room or going out to walk the dogs and not having them out playing on the swings. The yard was not the happy place that it usually is. I missed my regular round of Ninjago, Rescue Bots, and Fireman Sam. It was just not the same.
What Happened and what I learned
However, in the end I did try to enjoy the quiet time. I watched what I wanted on TV and I gave myself a few face masks. Long quiet showers were very nice. Although I do think that the dogs were more needy than the kids. I slept late and enjoyed my ice cream. It really wasn't bad at all. It also helped that I knew that they were coming back in a couple of days.
This is not something that I want to do long term, but it is good for me and important to them. They love their cousins and I love that they enjoy being together. That they are little friends. I love that they enjoy spending time with my brother and his wife and that they get to build great family relationships.
In the end it was a great week for all of us. Not one that I will want to repeat often, but definitely we will do again. That is if my sister in law is up for watching all four kids again.
Please, leave a comment telling me what you do when you get alone time. Do you love it or do you hate it?
For more ideas on what we do, and what you can do this summer follow us on Instagram
Here are some other ideas on Making Yourself a Priority and Getting Some Alone Time.
When the kids are around here are some of the fun things that we do during the Summer to Create Some Magic.
Sign up to be the first to know all of the newest info including my new workbook as well as what is going on with my new youtube channel
[mc4wp_form id="337″]